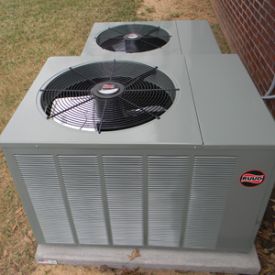 We offer fast & effective heating service & repair as your HVAC contractor in the San Fernando Valley
Do any of the following problems sound familiar?
Heating system won't turn on
System is on but no air is flowing
System is producing cool air
Uneven room heating
Unusually high energy bills
Overly dusty air
You need help from an expert HVAC contractor in the San Fernando Valley! At Air Conditioning Unlimited, our certified technicians have the skills and experience needed to tackle your toughest heating system problems. We can not only repair all types and brands of furnaces and heat pumps, but also address issues with your insulation or ducts that may be affecting your overall home energy performance and indoor air quality. You can rely on us to provide accurate diagnoses of heater issues, reasonable estimates for repair work, and reliable service.
What If Your Heater Is Beyond Repair?
Heater repair isn't always the best solution to your home heating problems. Your unit may be so old that it's not worth repairing, or your unit may be inappropriately sized for your home and therefore unable to ever provide the superior home comfort you deserve.
Repair vs. Replace
The decision to repair your old system or replace it with a new heating and air conditioning system needs consideration of equipment age, cost of repair, warranty coverage efficiency savings and much more.
Let our friendly and knowledgeable team help you with a custom installation of a new furnace, heat pump and or condenser from our selection of high-quality Carrier brand units.
When you buy from us, you can rest assured you're getting a unit that is appropriate for your needs, offers the energy efficiency you want, and will be installed according to the exact manufacturer's guidelines by our certified staff members.