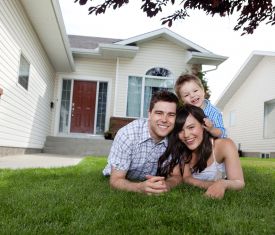 If your current air conditioner is on it's way out, or if you need a unit for a new property, you can count on the experts from Air Conditioning Unlimited to help you get the best new air conditioner in the San Fernando Valley for your needs. We are proud to carry a variety of lines including Carrier, Trane, and many more to help you get the best solution for your money.
Benefits of a New Air Conditioner
If your air conditioner is more than 10 years old, a small investment in a new system could pay off in a big way!
Lower Energy Bills (with ENERGY STAR units)
Quieter Operation
Environmentally Sound
Long Term Comfort – Reliable Cooling
Warranty Coverage
Choosing the Right Unit
When it comes to buying a new air conditioner in the San Fernanado Valley, don't fall into the trap of thinking a bigger unit will solve all your problems. An oversized unit can actually cause many issues such as high energy costs, uneven cooling, excess humidity, and excessive noise.
We will use a variety of diagnostic testing techniques to make sure we recommend the correct size unit for your home's unique needs. We may also suggest upgrading your ductwork or insulation to better support the performance of your new air conditioner. Our certified technicians will install the new unit correctly the first time so you can enjoy the best possible performance from your new air conditioner in the San Fernando Valley. Call us today at: 818-993-8713.