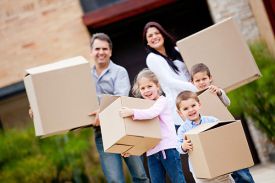 Building or owning your dream is a once in a lifetime experience. Bringing the perfect combination of comfort and energy efficiency can be a challenge. Let the professionals at Air Conditioning Unlimited, Inc help you find the right solutions for your ideal home.
Air Conditioning Unlimited's team of experienced heating and air conditioning experts have but one goal in mind: economical year-round comfort for your family. If you are looking for a company that that can design, install and maintain your indoor comfort system, we invite you to give us a call to discuss affordable energy efficient solutions for your home.
We have the expertise to complete a professional load calculation and system design. Quality design is an important factor in the longevity of your HVAC system. Proper design can have a dramatic impact on the efficiency, operating costs and your comfort. So give us a call first.