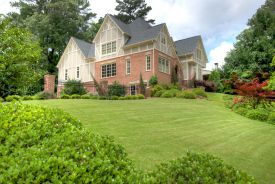 At Air Conditioning Unlimited, we are proud to offer our customers a complete range of high-quality HVAC products. These products can be purchased separately or bought together as part of a complete home comfort system in the San Fernando Valley. A Home Comfort System includes everything you need to maintain lifestyle comfort. It is an evaluation of your home with regard to window exposure, size of home, ductwork and other specifics to customize your desired comfort level. Each component, from furnace, condenser, coil, zoning, humidifier and air purification are all available for consideration.
Heater
Choose a furnace or a heat pump & fan coil system to deliver reliable, high-efficiency heating to your home.
Air Conditioner
Carrier offers a variety of new air conditioners, including ductless models and highly efficient and environmentally friendly units with Puron® refrigerant.
Humidifier
A humidifier's role in your home comfort system in the San Fernando Valley is to kick in when the air gets too dry and replenish moisture to optimum levels.
Air Purifier
Installing an air purifier helps to improve overall indoor air quality by capturing irritating and odor-causing mold spores, allergens, and pollutants.
Ventilator
Today's homes have highly efficient building shells, which is great for efficiency but can pose problems for air quality. A ventilator ensures a controlled flow of clean, fresh outdoor air into your home.
Zoning
As part of your home comfort system in the San Fernando Valley, you can create different zones within your home and control them all effortlessly from a centralized control pad.
Interested in a customized, cleaner, more efficient & more comfortable home? Call us today for a consultation.